Founded in 1978, the now colossal company started out as a women's fashion house, which was such a hit that Gianne Versace became a global fashion icon. Over the years, Versace has produced a bevy of women and men's designer clothing, which eventually lead to their own production of colognes and perfumes.
Versace cologne for men comes in several scents that present hints of wood, floral, and citrus. This means that men won't have a hard time looking for a Versace cologne that will suit their sense of style. Here are 5 available Versace scents that men will truly adore.
Versace Pour Homme
Top notes: bergamot, neroli, citron of diamante, bitter orange leaves
Middle notes: blue hyacinth, cedarwood, geranium, clary sage
Base notes: mineral amber, Tonka, musk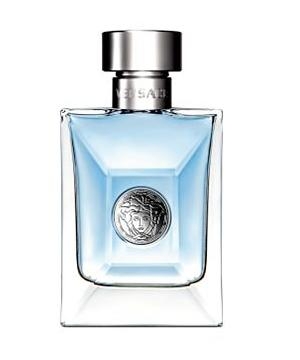 Versace Pour Homme is the perfect day-wear cologne for casual occasions. It is light and summery and offers just the right kind of scent – a few more sprays than usual wouldn't hurt. Albeit most would consider it a regular smelling cologne, Versace Pour Homme has quite the unique blend of aromas, making it a one of a kind pick.
Versace Man Eau Fraiche
Top notes: rosewood, lemon, rose, bergamot
Middle notes: pepper, tarragon, sage, cedar
Base notes: musk, amber, wood
One of the most popular Versace Men scents, Versace Man Eau Fraiche backs you up with the level of coolness one wants to achieve. This cologne offers the zesty feel, perfect for guys who go for subtle yet elegant. The Versace Man Eau Fraiche is also known for its longevity, so you won't have to worry of having to constantly spritz it throughout the day.
Dreamer by Versace
Top notes: mandarin, clary sage, lavender
Middle notes: geranium, tobacco, rose
Base notes: cedar, tonka bean
Known for its high sillage, Dreamer for Versace is perfect for the romantic. This artistic blend of scents will remind you of intimacy and romance. This cologne is perfect for winter wear and is ideal for men who want to for subtle and soft scents.
Eros by Versace
Top notes: lemon, green apple, mint
Middle notes: ambroxan, geranium, tonka bean
Base notes: oak moss, vetiver, Madagascar vanilla, atlas cedar
Inspired by the Greek Goddess Aphrodite's son, Eros by Versace is the perfect scent for guys who want their cologne strong, and with fruity notes. Known as a top-selling cologne, Eros is not only perfect for day to day wear – it can also be worn on dinner dates.
Versace L'Homme
Top notes: petite grain, basil, pimento, lemon
Middle notes: rose, sandalwood, cedar, patchouli, cinnamon
Base notes: oakmoss, tonka, labdanum, vanilla, leather
The woody and sharp scent of Versace L'Homme had been enjoyed by many men since 1986. In fact, it is a classic that is still a top choice for Versace lovers. Versace L'Homme is known for its longevity and is perfect for dinner dates and casual events.
Versace scents have the versatility that no other cologne makers have. With the variety of aromas they offer, one would not make a mistake when it comes to wearing the right cologne for a specific occasion.
Image credit: Pinterest, Basenotes.net